Sleek Glass Splashback
s
Stylish, Sleek, Modern Splashbacks for Kitchens & Bathrooms
Stylish Wardrobes
Space Saving, Cleverly Designed & Well Crafted Wardrobes
Sleek Showerscreens
Sleek showerscreens by Stylish Wardrobes, view our gallery for more inspiration
Sydney's Leading Custom Built Wardrobes, Splashbacks & Shower Screens
Stylish by Name, Superior by Nature - Up to 10 Years Warranty - Call (02) 4647 2344
Welcome to Stylish Wardrobes and Showerscreens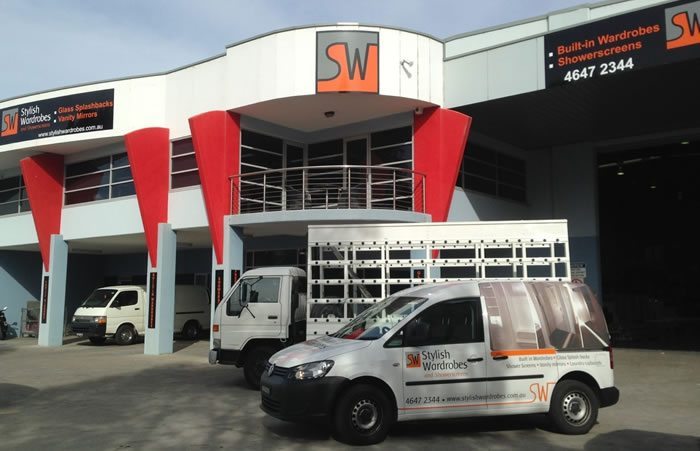 Based in Smeaton Grange, we are your local leaders for custom-built wardrobes, shower screens, and kitchen glass splashbacks in Western Sydney, Camden, Narellan, Campbelltown, Oran Park, Harrington Park and the surrounding suburbs.
If you're looking for stylish products and designer solutions, talk to our team. We combine the latest designs and expert consultants to help you achieve the look you've always wanted. Whether you want the latest modern designs or a traditional look for your home, we can deliver a range of solutions for a fabulous new interior.
About Stylish Wardrobes and Showerscreens
The team at Stylish Wardrobes and Showerscreens can craft the perfect solution for your bedroom and bathroom renovation needs. We offer space-saving, cleverly designed and well-crafted wardrobes as well as frameless, semi-frameless and fully-framed shower screens.
While we are Stylish by name, we are truly superior by nature, offering options that others in our field can't match along with a dedication to quality, customer service and satisfaction.
We pride ourselves on a job well done, employing qualified tradesmen and quality materials to produce the perfect result first time, every time. Our warranties reflect the confidence we have in our work, with 10-year warranties on wardrobes and 5-year warranties on shower screens, both of which are beyond industry standards.
Stylish Wardrobes and Showerscreens offers a range of beautiful solutions for your bathroom, all expertly installed to provide you with the perfect renovation solution and perfect peace of mind.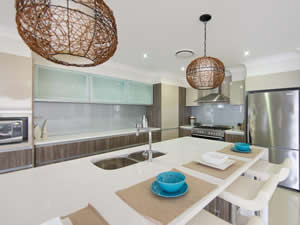 A surface that is beautiful, colourful, durable and extremely easy to clean. Splashbacks are affordable, safe and have a reflective factor that creates a nice feeling of light, space and depth in your kitchen, bathroom, office or laundry room.
View Our Galleries
You can visit our galleries page that is broken down into different categories showcasing some of the work we have done in the past and present.
Call Us Today!
If you're looking for wardrobe design, shower screens, shower cubicles and more, talk to the Stylish Wardrobes team. Our experts can help you with all your needs, creating striking designs, practical solutions and a superior range of choices.
We can create a design that delights or you can share your ideas with our consultants. Our custom services ensure that your new wardrobes and other interior features are perfect for your home, making your dream home addition a beautiful reality.
To arrange for a consultation and an obligation-free quote, please call us today on 4647 2344.