Fully Framed Integrity Showerscreens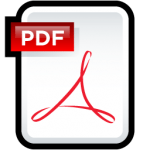 Download PDF Brochure
There are many homeowners who look for easy solutions to manage water in the bathroom. A fully framed integrity showerscreen will be your best choice. It's a very effective and smart way to get rid of any excess water from the bathroom. This prevent your bathroom's integrity, and protects the tiles from water spillage and leakage.
There are many people who still use shower curtains. Such bathrooms are more prone to mould and scum. In addition to this, shower curtains can cause unnecessary tripping accidents. Thus, they are quite dangerous for your kids. Shower curtains can also make your bathroom look smaller by diminishing the perception of overall space and vision.
A high quality showerscreen can help you minimize shower scum, mould, and even maximize space. These screens are a great addition to the bathroom. Regardless of your budget, they can be easily customized. You can choose a fully framed showerscreen to suit your needs, requirements and budget.
Overview of Fully Framed Integrity Showerscreen
A fully framed screen is getting increasingly popular. In such a showerscreen, each glass panel is completely enclosed with a high quality aluminium frame. Most manufacturers use high quality laminated glass. The Integrity is a customized showerscreen that can be easily manufactured to specific requirements.
It's available in a wide range of colors, and different types of glass. This screen can be either installed at the shower base or directly on the floor. Here are some key benefits a full framed integrity showerscreen :
Our Cheapest showerscreen from our entire range
Define the shower recess
Add creative space options for your bathroom
Reliable and functional
Showers available in standard and customisable styles
4mm Thick toughened glass
Range of colours available including Polished Silver, Matt Silver and White.
Continuous styled handles for easy grip
Stands the test of time
Full length continuous framework
Fantastic value for money
Overlapping panels ensures greater water resistance
No water escapes outside the showerscreen
Simple, quick and easy to clean
Anti-fungal and anti-bacterial silicon used – resistant to mildew growth
Upgradeable to a Semi-Framed Version
Fully framed integrity showerscreens are very easy to clean and maintain. On clear glass, you can easily see the mould and dirt accumulating. This allows you to take the right steps to get rid of the problem.
As mentioned earlier, these showerscreens maximize the overall space in your bathroom. They not only enhance the aesthetic appeal of your bathroom, but also make it more organized. They can easily contain any spillages and leakages to make sure your bathroom is always clean. In fact, you can also hang toiletries, hand towels and other items on showerscreens to maximize the space.
Last but not the least, these shower screens add a lot more value to your home. They add practical, functional and aesthetic appeal to your bathroom. This even increases the overall resale value of your home.
In case you want to upgrade your home or experience some problems with traditional shower curtains, you should look for a high quality fully framed integrity showerscreen. This will make sure you enjoy more space in your bathroom and make it aesthetically more appealing.
Visit the Gallery
Get some inspiration on designs from our Showerscreens gallery