Semi-Frameless Mirage Showerscreens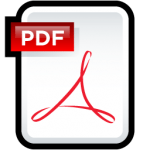 Download PDF Brochure
Although basically frameless, semi-frameless mirage showerscreens have the much needed quality to serve you well during your most private moments. Stylish Wardrobes & Shower Screens is the best showerscreen dealer to ensure that quality is definitely what you get. The semi-frameless showerscreens have minimum obstructive framework that plays a big part in reducing the cost and at the same time encouraging the near frameless look.
Stylish Wardrobes & Shower Screens semi-frameless mirage showerscreens offer exceptional features such as creating a spacious and slimline look that displays not only the beautiful but functional side of bathroom. Semi-frameless is our most popular showerscreen design that has had most of our clients contact us to share their delight. We provide our clients with the best value for their money with our entire range of showerscreens giving them great financial justice.
Other than the competitive priced showerscreen range, our semi-frameless mirage showerscreens are long-lasting with the screen consisting of 6mm thick toughened glass that is strong and hard to break. The showerscreen is a definite art piece exhibiting the quality finishes done by the best in the business. A standard pull-knob for an amazing minimalist feel is available in the showerscreen package with the best part being the available range of colors including polished silver, matt silver and white. The variety of knobs and handles together with the colors gives you – the client – opportunity to efficiently adorn your bathroom with matching designs and colors.
By design, the mitred edges on glass ensure there is tight fit and minimal gap. Also included in the semi-frameless package is an effective water sweeper, anti splash mechanism and smooth profiles to ensure that no soap or dirt is trapped making it simple, quick and easy to clean. There is also anti-fungal and anti-bacterial silicon eliminating the problem of uninviting appearance caused by mildew growth between the track and the tiles.
Semi-frameless unique pivot system that allows for a totally frameless door opening inwards and outwards giving the bearer a modern and sleek feel coupled with quiet troubled free operation. Another unique feature is the fact that the Stylish Wardrobes & Shower Screens products can be built to almost any configuration offering you an unlimited choice of design. Once the product is installed, all fixings will be concealed including screws and pop rivets.
Mirage series is popular, but the fact still remains that the semi-frameless showerscreens are still the most popular of the brand on the market. With a Stylish Wardrobes & Shower Screens warranty of up to 5 years, this is more than what is provided by most dealers. Customer service is excellent with the company offering free measure and quote to clients. The installation is done by an expert team of tradesmen with extra tips of maintenance given free of charge.
If you are looking for quality, affordable, stylish, customizable and long-lasting semi-frameless showerscreens, let us at Stylish Wardrobes & Shower Screens do the work as you sit back and watch an elegant piece come out of empty space. The crisp spotless display of semi-frameless mirage showerscreens will definitely add a touch of luxury to any bathroom.
Here are some benefits of this product:
Create a spacious and slimline look with affordable elegance, creating a beautiful and functional bathroom
Our most popular showerscreen design.
Best Value for money out of our entire showerscreen range.
Minimal obtrusive framework
Quality finishes
6mm thick toughened glass
Standard pull-knob for superb minimalist feel.
Range of colours available including Polished Silver, Matt Silver and White.
Premium fixtures to ensure stability and strength
Effective water sweeper
Minimum spray
Simple, quick and easy to clean
Anti-fungal and anti-bacterial silicon used – resistant to mildew growth
Smooth profiles ensure no soap or dirt traps.
Unique Pivot mechanism
Frameless door, open inwards and outwards
Modern and sleek feel
Quiet trouble free operation.
Visit the Gallery
Get some inspiration on designs from our Showerscreens gallery