Transform your space with sleek and functional internal home shelving solutions.
Elevating your home organization and interior aesthetics has never been easier than with the stunning internal home shelving solutions by Stylish Wardrobes & Showerscreens. Whether it's the kitchen, living room, bedroom, or any other room in your house, our customizable shelving options are designed to blend seamlessly with your decor while providing a practical and elegant storage solution.
With a wide range of materials, finishes, and configurations available, you can create the perfect shelving system that not only keeps your belongings organized but also enhances the overall ambiance of your living space. Say goodbye to clutter and hello to a more stylish and functional home, all thanks to our innovative internal shelving designs. Discover the perfect balance of form and function with Stylish Wardrobes & Showerscreens, where we turn your shelving dreams into a beautiful reality.
View our Gallery
Get some inspiration for shelcing in any room of the house by visiting our gallery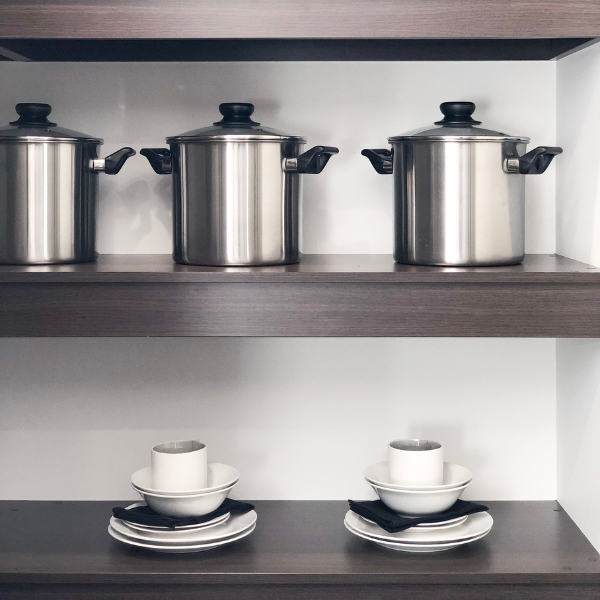 Create functional space in any room of your home…
Stylish Wardrobes and Showerscreens are the experts in turning your space into functional, organized, and aesthetically pleasing areas with our innovative shelving solutions. Whether you're looking to declutter your living room, optimize your kitchen storage, or create a personalized closet space, our shelving systems are designed to maximize the utility of any room in your home.
Our customizable shelving options not only add a touch of sophistication to your interior design but also provide the perfect organizational solution for your specific needs. From floating shelves to built-in units, we offer a wide variety of materials, finishes, and configurations to match your style and requirements. Let us help you transform your space into a functional haven that's not only visually appealing but also tailored to your unique lifestyle. At Stylish Wardrobes and Showerscreens, we're dedicated to making your everyday life more organized and beautiful through our high-quality shelving solutions.
At Stylish Wardrobes and Showerscreens we make sure to maintain our products in accordance to top-level Australian design and style, along with reliable safety standards in order to guarantee our clients installation that is over top quality. Our primary focus is on safety, durability, construction and performance.
Our skilled team is always available to visit your residence, discuss specific wardrobe demands and requirements, and reach the perfect solution. Call us today at 4647 2344. Your stylish solutions for storage are awaiting your call!