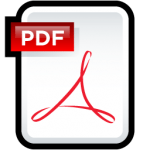 Download PDF Brochure
Limited by nothing other than your imagination, our custom-made frameless showerscreens are a stunning addition to any bathroom. All of our showerscreens are complemented by a wide range of high-quality finishes and are installed to the top quality standards.
Utilising the most up-to-date waterproofing methods, which require no framework or channels, our frameless showerscreens are not only incredible in appearance, but also greatly easy to maintain clean.
We bring about stunning frameless showerscreens glass options to suit your space and style via unimpeded freedom. Frameless glass is our indefinite passions and we are constantly at the cutting edge of technology and design. We are highly committed to cooperating with you through our work, in order to ensure a final outcome that is a true reflection of your personal style and personality.
A special measure is conducted to ensure that your new showerscreen fits absolutely perfect. All of our products are created to order and are installed by the most skilled professionals in the industry.
Our unshakeable commitment to quality, customer satisfaction and service will ensure a enjoyable & hassle-free renovation process.
Why Frameless Showerscreens By Stylish Wardrobes & Showerscreens?
Add a necessary element of luxury and boldness to your bathroom via premium frameless showerscreens by Stylish Wardrobes and Showerscreens. With various styles and designs to pick from, your bathroom will become an opened and uncluttered area that has beautiful & easily cleanable shower doors.
The contemporary and seamless silhouettes created by our various range of items and products will open your bathroom space, create additional light and provide an elegant modern feel that will add much value to your residence.
With the ease-of-use and aesthetics provided by our wide product selection, you'll receive simplicity and ambience for bathroom space that is both low maintenance and compliments all bathroom styles.
Contemporary Luxury
Our panels are created with 10-millimeter safety glass, which is approved by all Australian standards.
With a wide range of cuts, the piece may be customised in order to suit the majority of applications. The clean lines will provide a bathroom feel that is full of luxury that makes a contemporary statement.
Our designs are always deceptively simple, but undeniably stunning. Our frameless showerscreens are a striking complement to a huge multitude of bathroom and tile designs, and will impress through their beauty and convenience.
Benefits of Frameless Showerscreens
Visually pleasing – Frameless showerscreens are generally more visually appealing than other competing products. They provide substantially more visual space without the need for frames, allowing for a bathroom feel and look that is bigger than reality. Their clean lines provide a contemporary decor touch that most people would love to have.
Endless style options – All of our frameless showerscreens are created to enhance just about all bathrooms. You no longer have to experience the dull sliding door when our screens can be custom-made and designed to fit any shower room scheme you may have.
Energy preservation – Frameless showerscreens will help conserve energy. These screens allow light to come inside the room and flow freely through the shower room. It reduces the requirement for artificial lighting and saves money on electricity bills.
Easy cleanup – Old-fashioned shower doors are usually challenging to maintain clean. As you approach their frames, cleaning becomes very tricky. Frameless showerscreens don't carry this cleaning problem – it is only one large sheet that you can clean anytime you desire.
Much less likely to corrode – Frameless showerscreens have smaller chances of rusting, since they don't possess any pesky frames that are susceptible to rusting. This rust issue is associated with the idea that frameless showerscreens are much better looking and easier to clean. Changing your old shower doors with new frameless showerscreens is a worthwhile process that will provide for less hassle and an enhanced appearance.
Whether you order splashbacks, showerscreens or wardrobes from Stylish Wardrobes and Showerscreens, you can be sure to receive a top quality product in every order!
Visit the Gallery
Get some inspiration on designs from our Showerscreens gallery